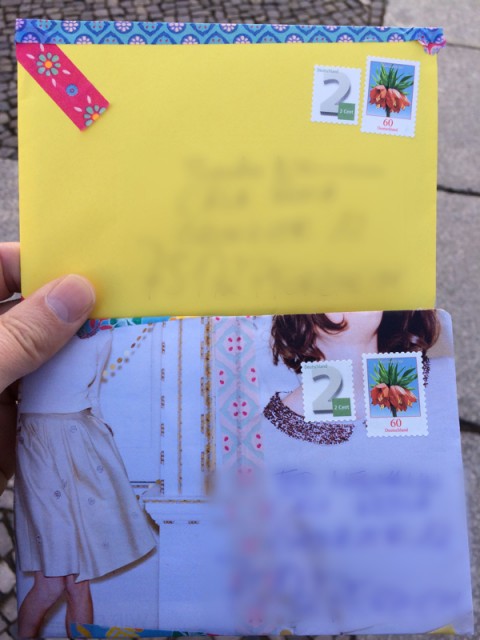 Today I dropped of two letters that my 6-year old daughter wrote yesterday. She created the envelopes herself using old magazine pages.
This got me thinking once again about technology and the common claim, that technology inevitably leads to more freedom. Ttry to write an Email to someone using your headers and formatting instructions that you designed.
I understand that in the interest of interoperability and basic digital computing instructions premises that it's important to come up with standards of communications. And it does have its perils if everybody is on the same page.
But some freedom is lost when you're not able to just stick a stamp on it and send it off.
Please post links to other creative packaging in the comments.